---
Our volunteers are an invaluable part of the Inner West Neighbour Aid community. They contribute their time and skills to support clients who are most in need.
Volunteering at Inner West Neighbour Aid is fun, challenging and rewarding. We are interested in working with people who share our community spirit. We offer flexibility, support and relevant training.
We also have opportunities to help maintain our 5 Senses Garden in Rhodes Park.
---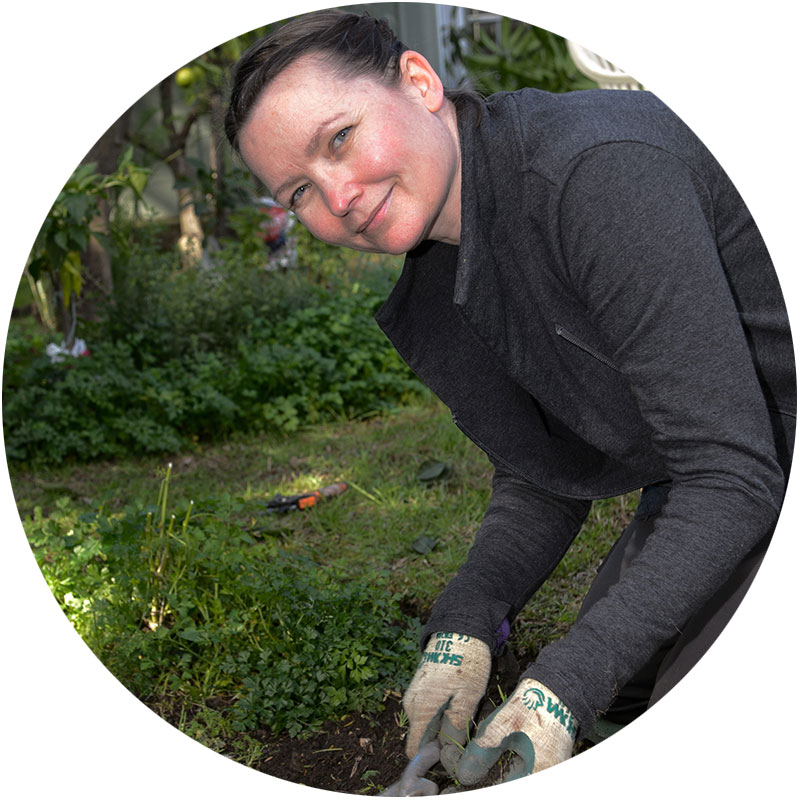 "I volunteer to help others and contribute to the local community. We deliver great results for our clients which makes their day. It's physical, fun and extremely rewarding."
Julie-Anne, volunteer
Gardening
Our gardening program helps clients who have their own home but are unable to maintain their garden or afford professional gardening services.
Join our green-thumbed team and:
• Transform gardens
• Contribute to your community
• Help someone in need
• Make new friends
• Exercise body and mind
• Improve your gardening skills
• Have fun
---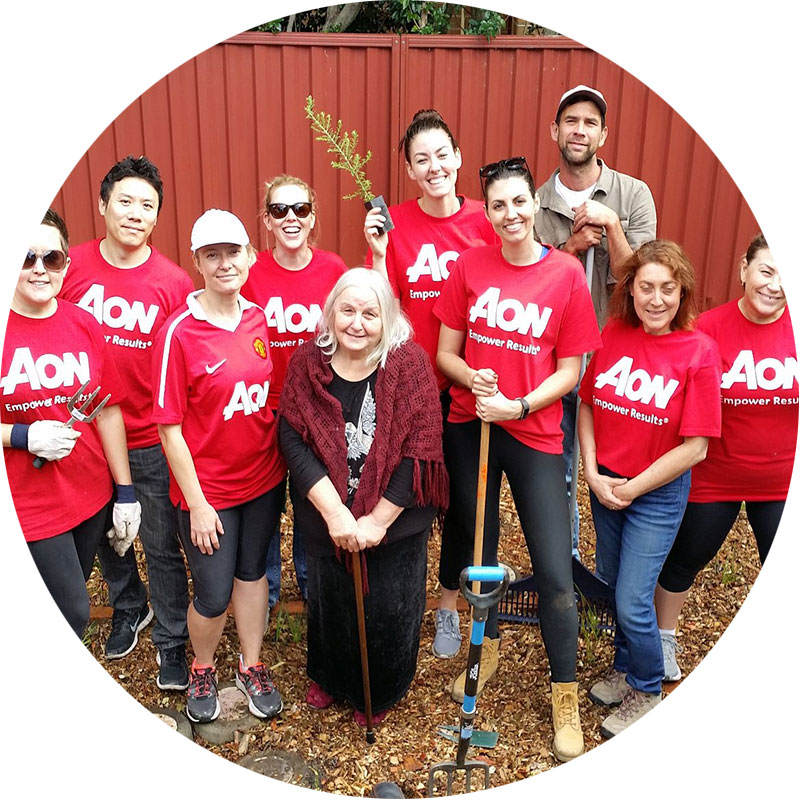 "It was nice to get out of the office and muck in to help those who need it. Neighbour Aid is an amazing organisation for those who like to give back, get dirty and garden. Go team!"
Sophia AON
Corporate Gardening
If you would like to make a difference in the community and see the impact your contribution makes, speak to us about a corporate volunteering day.
---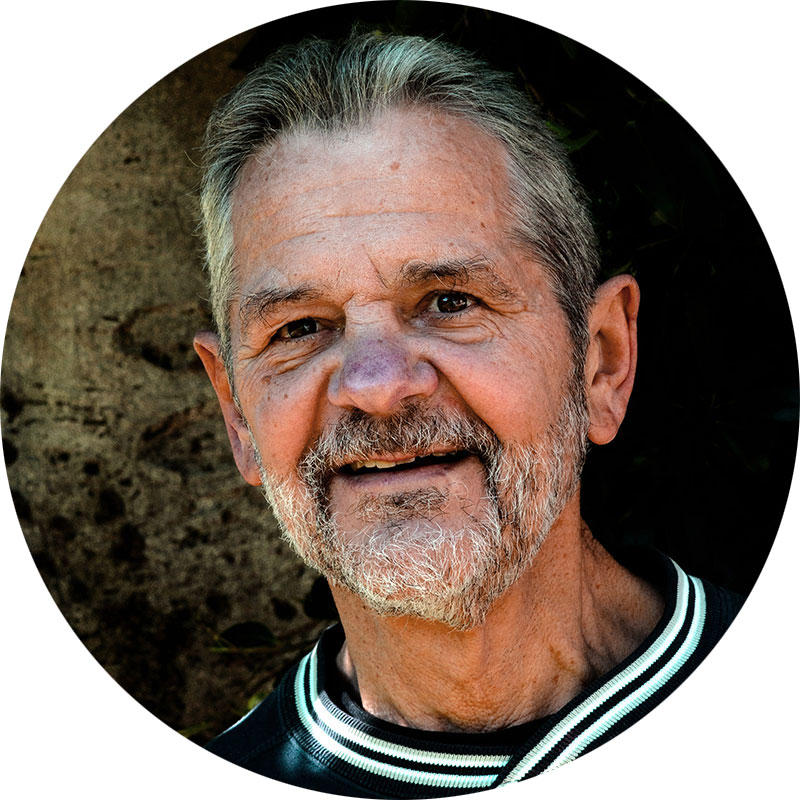 "I like to be busy! I want to contribute something to the community and the personal satisfaction I get from volunteering is self-reinforcing. I've met a lot of nice and interesting people.
Joe, volunteer
Dog Walking
Our dog walking program supports clients who have a dog that will benefit from extra exercise.
Our walkers often form a bond with clients based on their mutual love of dogs.
Volunteer with us if you would like to:
• Walk a dog in the Inner West on a regular basis
• Help someone maintain their independence
• Get some fresh air and exercise
---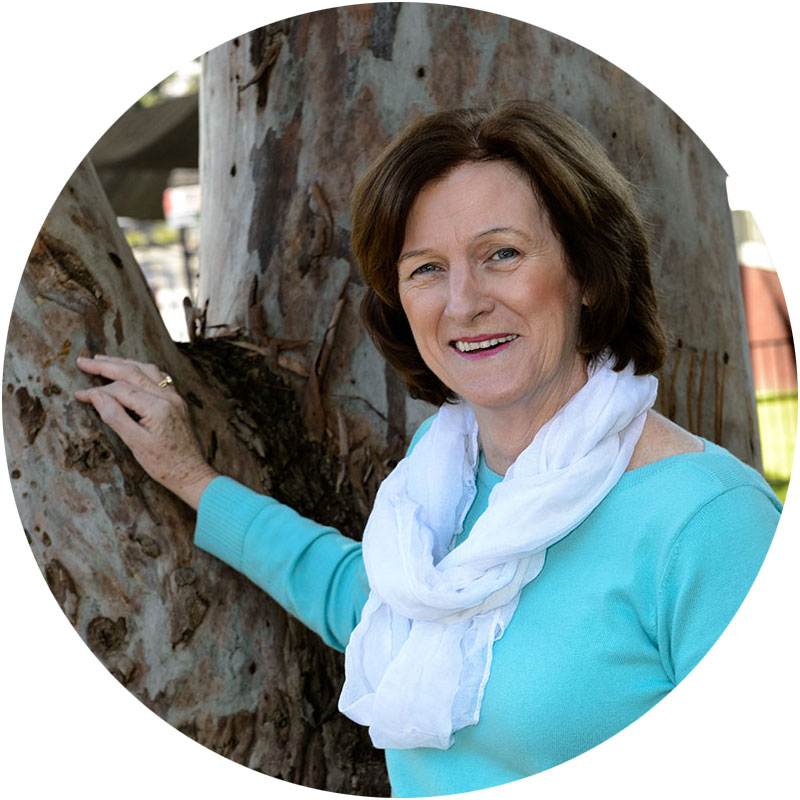 "I love helping others and seeing their enjoyment at experiencing places they've never been before. It's great to see Sydney with new people. We have many interesting conversations"
Diane, volunteer
Outings
Our outings are in and around Sydney from Monday-Friday and every second Saturday. They are for clients who prefer to go out in a group. They gain confidence, make new friends and remain active and visible in the community.
Volunteer with us if you enjoy helping others, meeting people and getting out and about.
Volunteers:
• Assist the staff member on the bus to collect and drop off clients
• Assist with ordering meals and refreshments
• Help clients who have mobility, sight or hearing impairment
• Have a friendly chat and socialising with the clients
The day is guaranteed to put a smile on your face.
---
Visiting
Our visiting program supports clients who find it difficult to get out of their home into the community. Clients look forward to and gain confidence from social interaction in a familiar setting.
Volunteer with us if you are interested in using your social skills to help someone maintain their independence.
Volunteers are carefully matched with clients based on interests, experiences and outlook on life. Visits are relaxed and social. You might chat, reminisce, listen to music, read the paper or play card games.
---